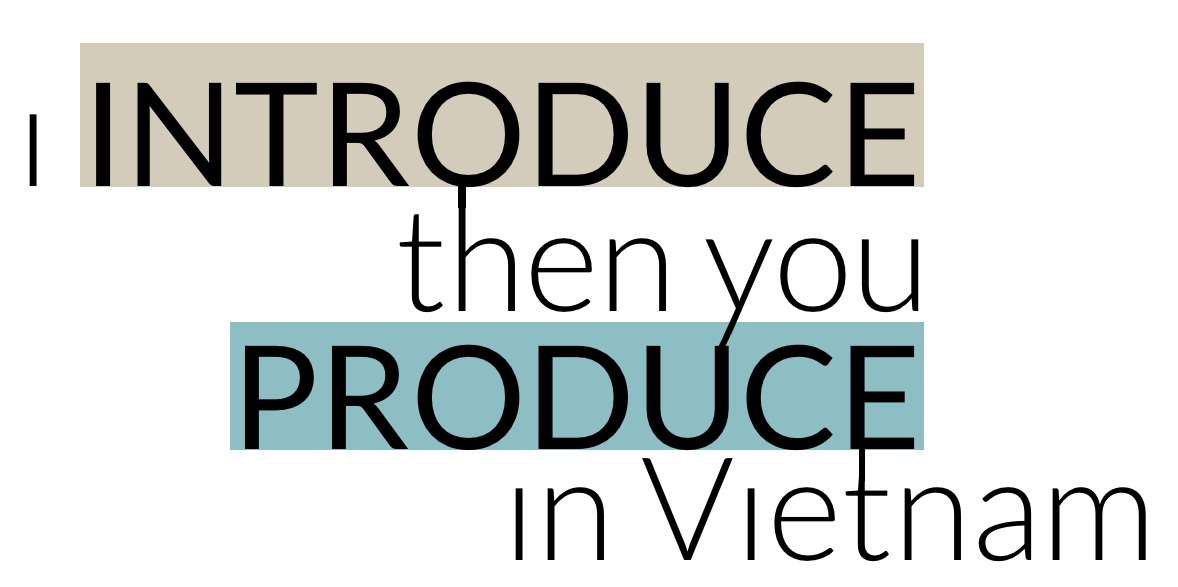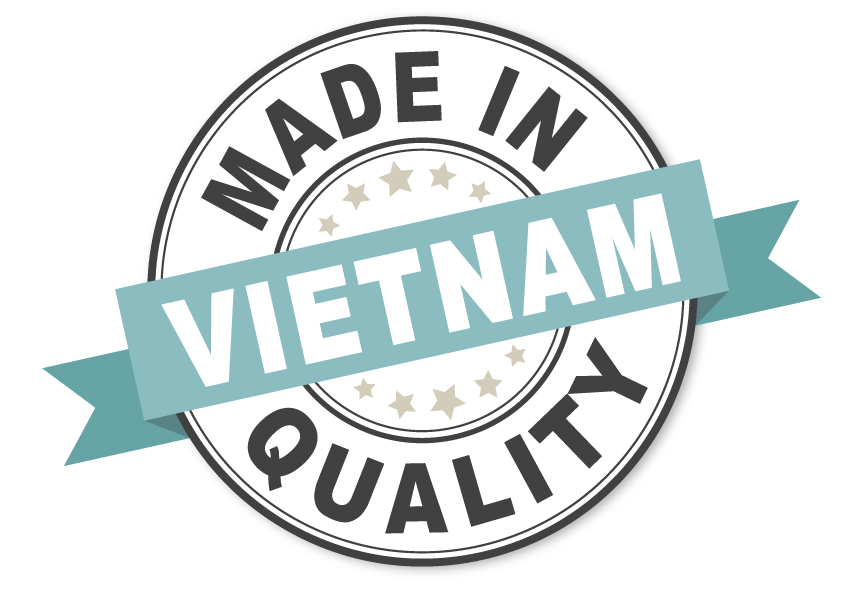 How Can I Serve You in Vietnam?
Hi, I built this webpage to promote Thai Son S.P Sewing Factory based in Ho Chi Minh City. They are a striped long underwear manufacturer in Vietnam. I can introduce you to them and many other factories.

My name is Chris, I have been working in the Vietnam Garment Industry since 2008. My expertise is advising fashion start-ups and sourcing factories. If you have any questions about Vietnam garment manufacturing then contact me here. Are you looking for a striped long underwear manufacturer in Vietnam?
Chris Walker
Ho Chi Minh City, Vietnam
VSource Co., Ltd.
Thai Son has three locations: merchandising office, District 9 factory and Duc Linh factory. This map is their merchandising office in Ho Chi Minh city. Please make an appointment before visiting. Do not show up unannounced. Contact Sim to schedule an appointment.

They do not sell stock. Their MOQ is 2,000 pieces per style. They only produce circular knit fabrics. They are specialized in fashionable men or women's knit embellished t-shirts, dresses and pants. They also experienced making yoga wear and activewear.
Front Gate of Thai Son's first factory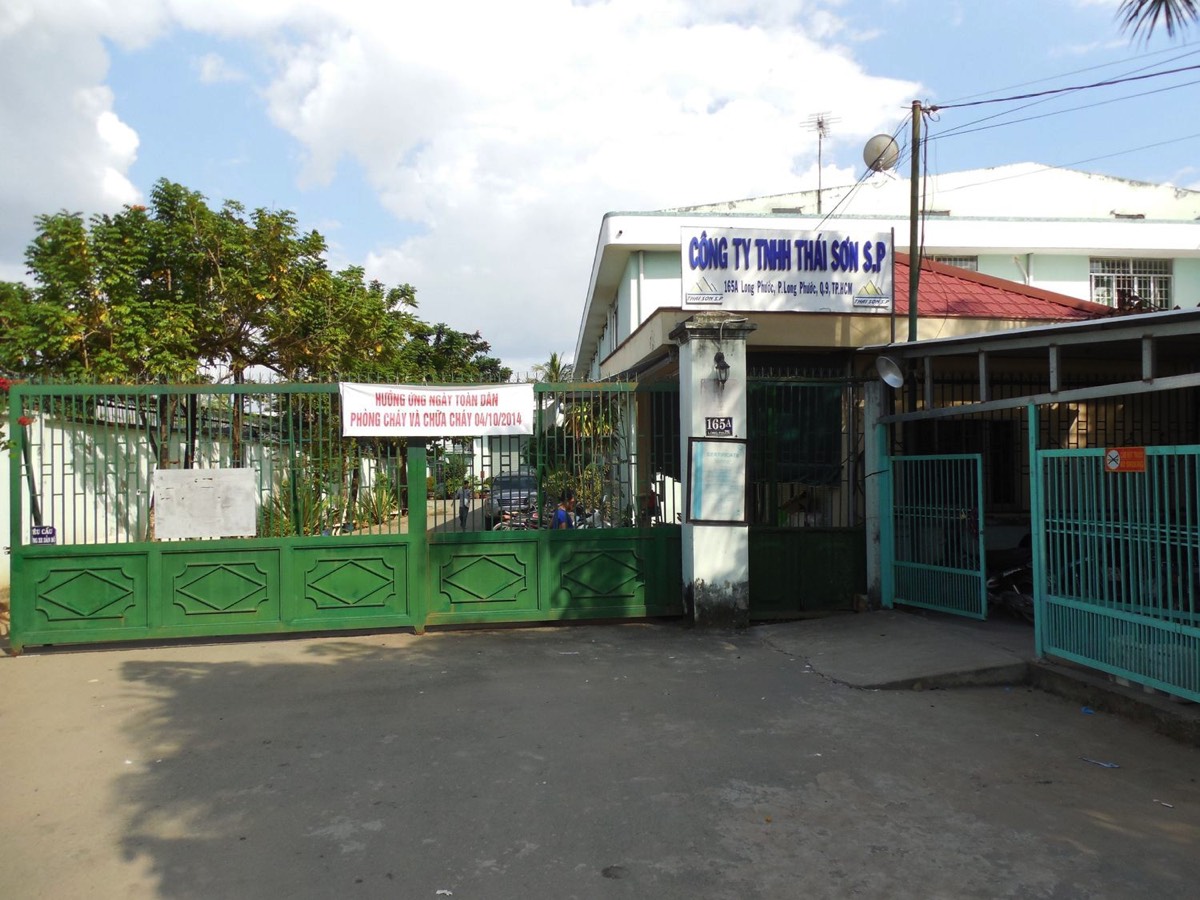 Read -> Learn -> Then contact the factory.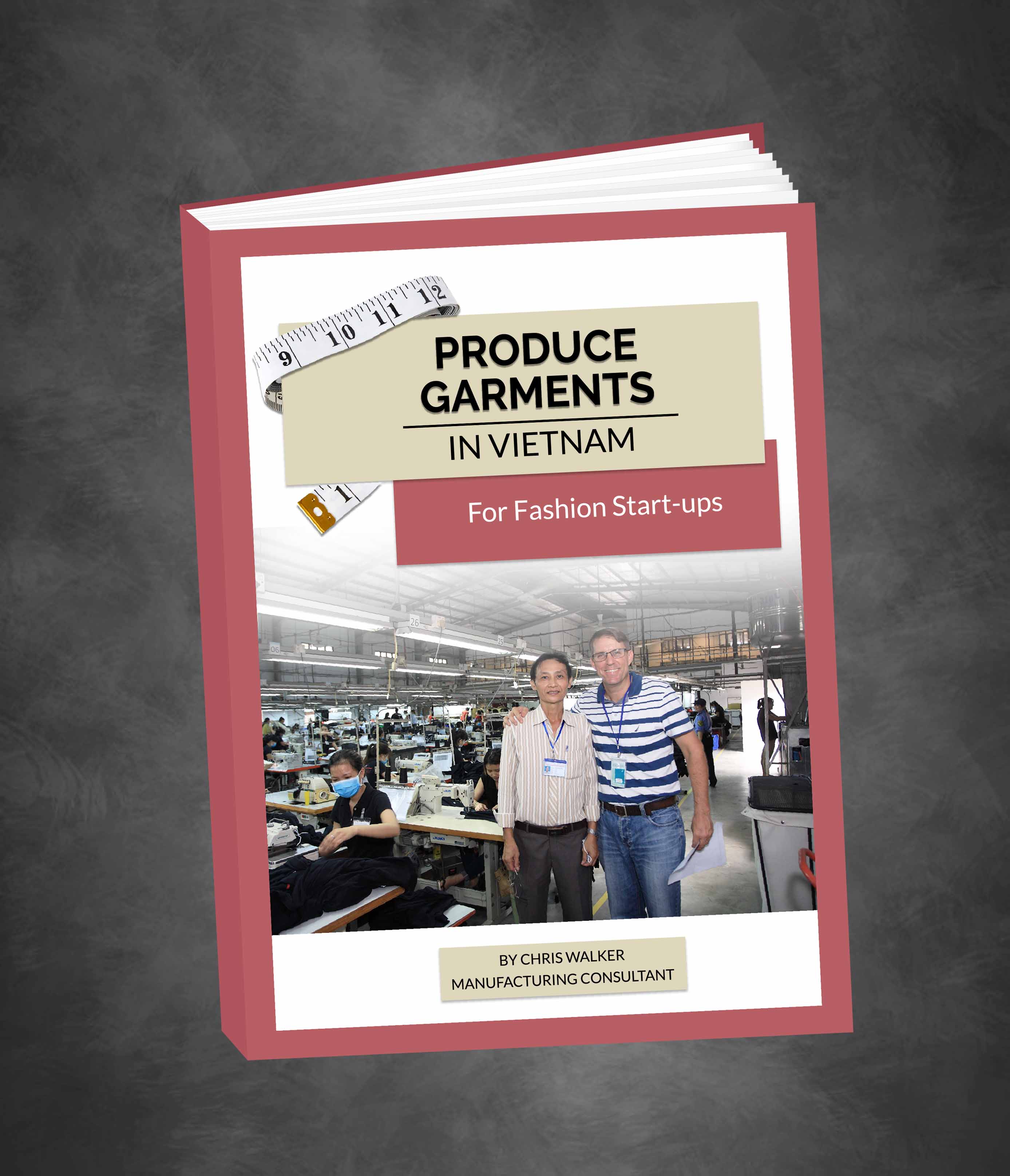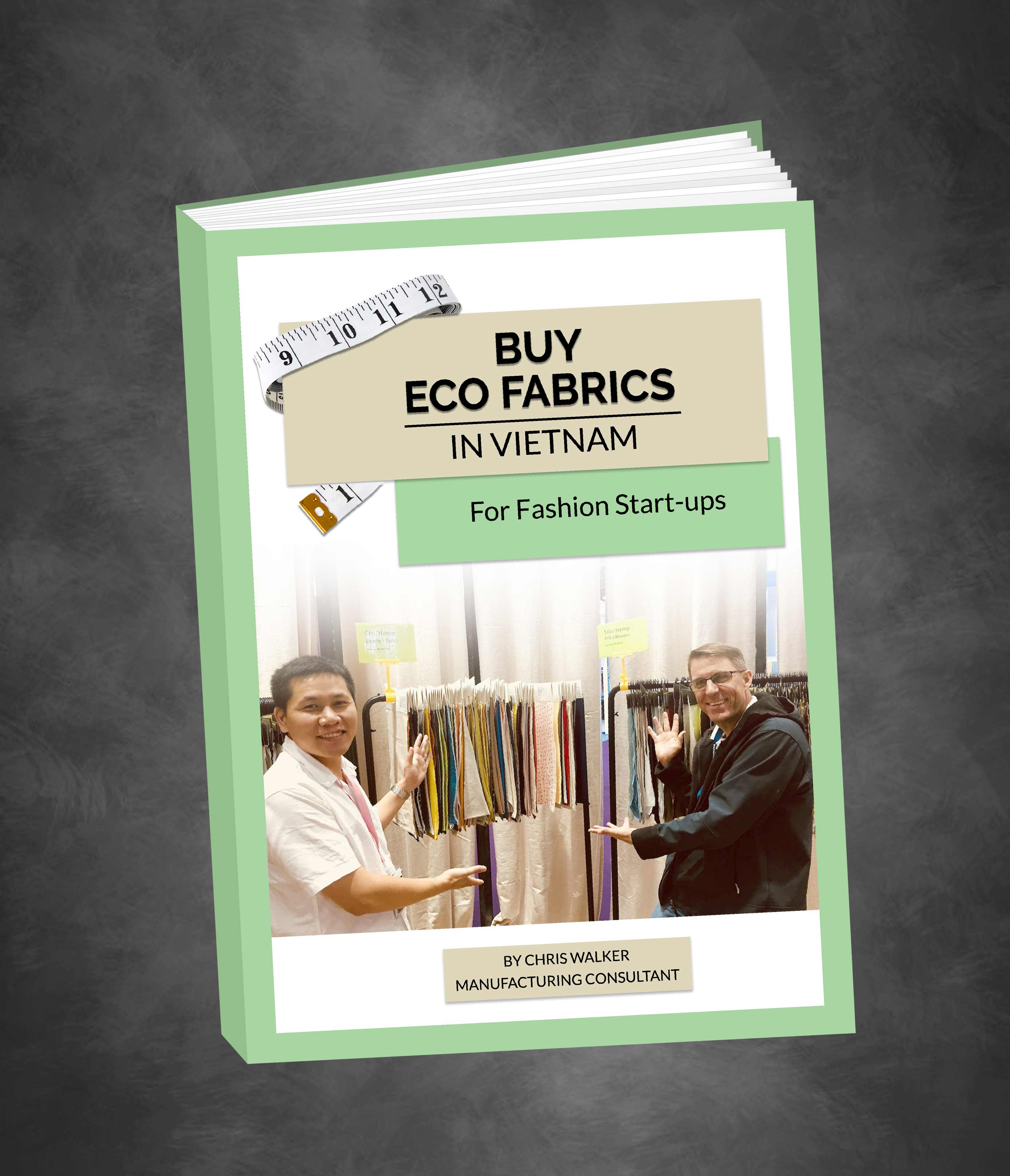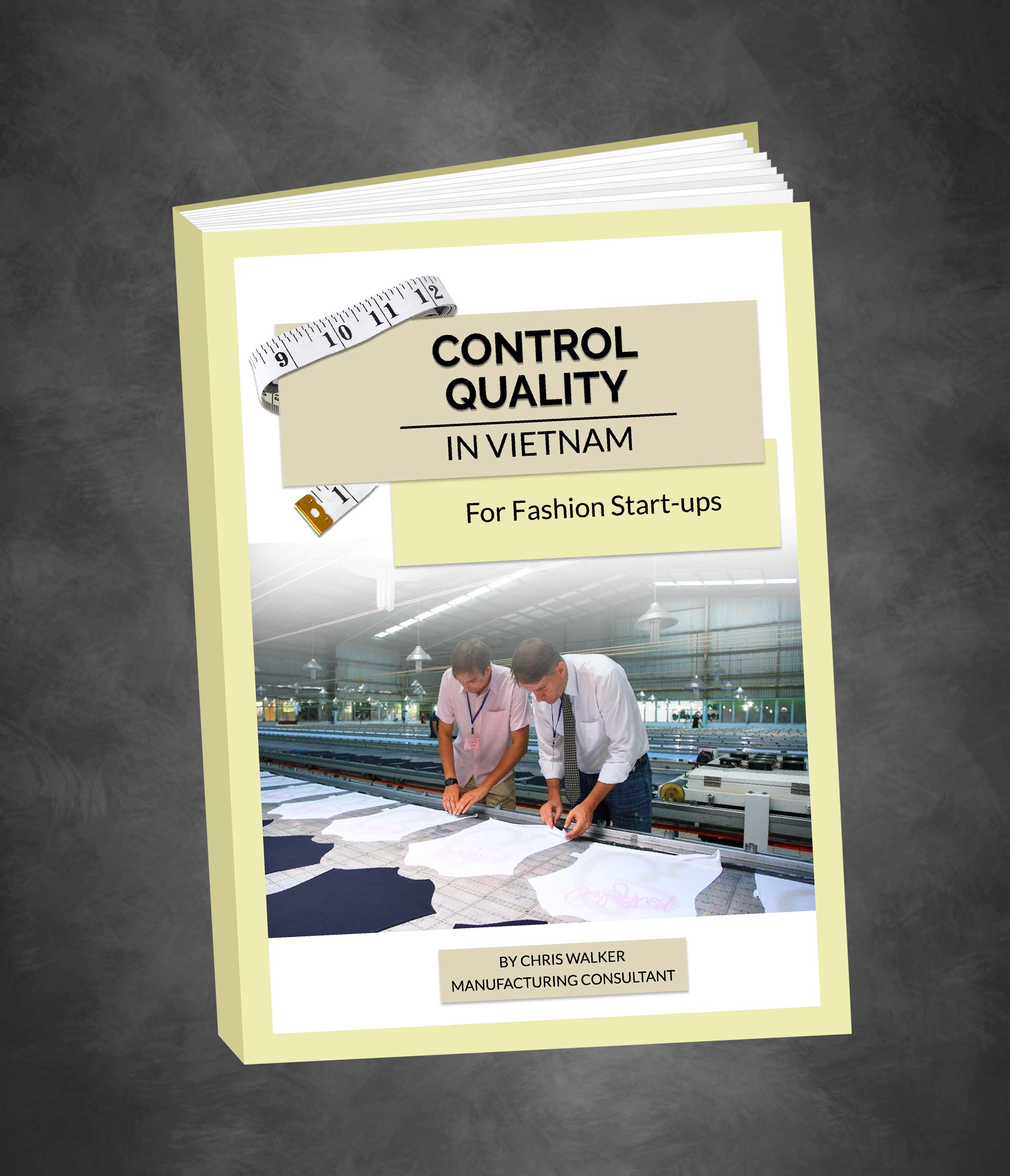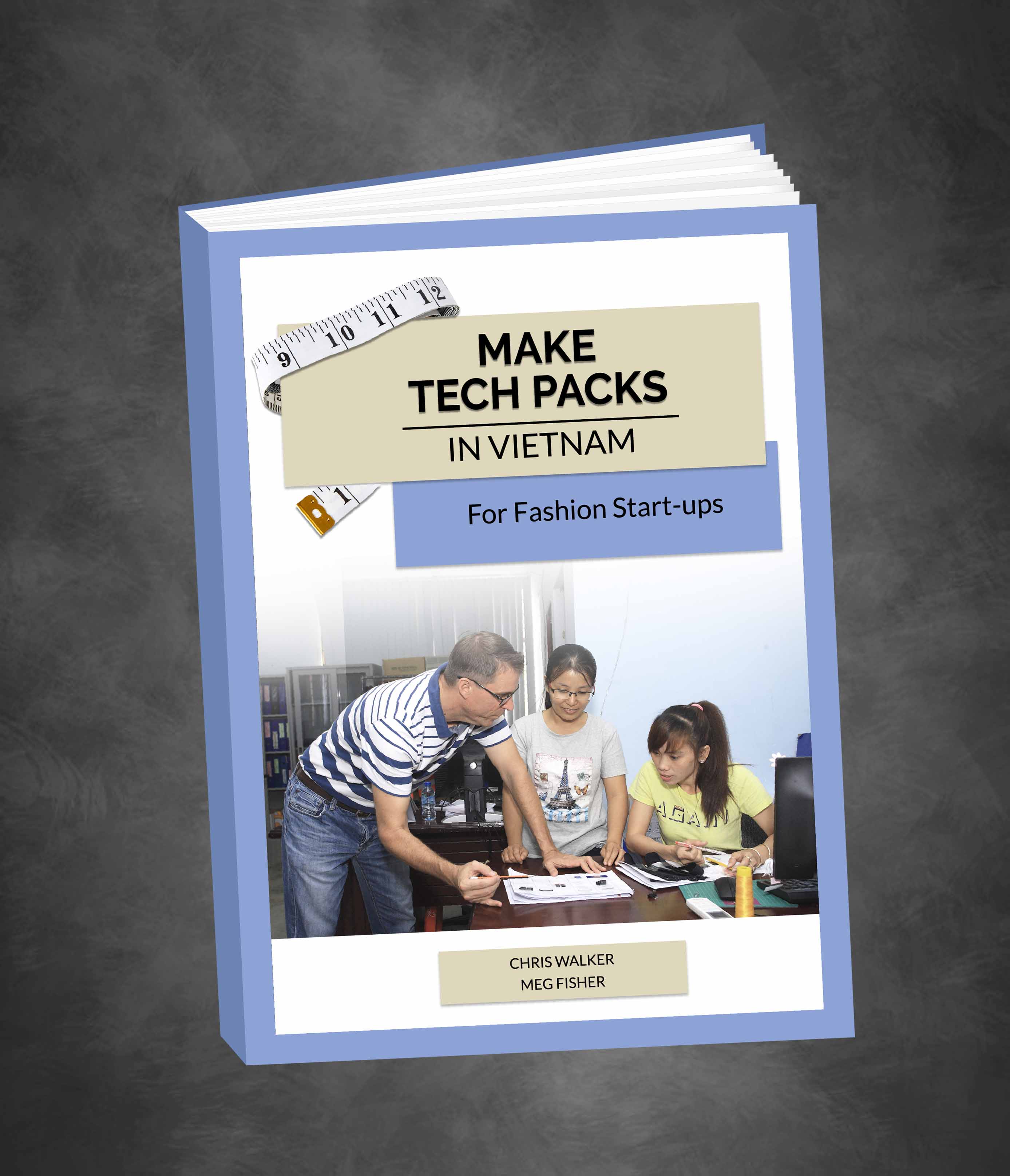 I wrote these books during my first few years
(@ 2008) working in the Vietnam garment industry. I write about basic knowledge and insider tips that I learned - to share with you.
If you are just starting out and need a jump start then I recommend you read my books before contacting factories.
For example, it is critical to know basic things like what is the difference between woven and knit fabric; what is different about viscose, rayon, tencel, modal and hemp; and what is the Acceptable Quality Level system?
Striped Long Underwear Manufacturer in Vietnam
Thai Son sewing factory can produce striped long underwear in Vietnam.
What does Long Johns mean?
Long Johns were first introduced into England in the 17th century. How two-piece long underwear began to be called long johns is rather a mystery. Some people believe that the John in the name refers to John L. Sullivan, a boxer who frequently wore long john bottoms, or long drawers tucked into his socks and shoes. This theory on the naming has not been proven, but seems the most viable explanation for origin.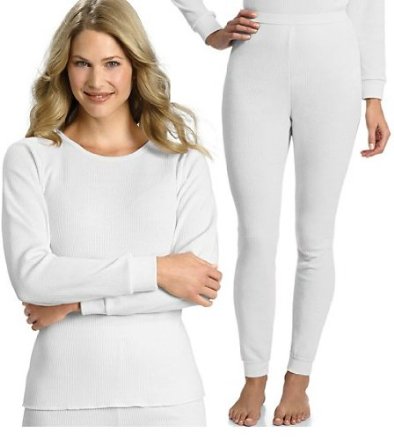 What are Long Johns used for?
Long johns were first used as loungewear but then later became popular as sleepwear. They are two-piece garments worn underneath clothing to provide an extra layer of warmth. Either men or women may wear them at night as pajamas. Children also wore long johns as sleepwear, usually made out of cotton and polyester. Skiers wear long johns to stay warm on the windy chair lifts.
What fabric is Long Johns made from?
Long johns are made from cotton yarns knitted with waffle structure. This waffle fabric has become synonymous with "thermal fabric." If the cotton used is soft, Long Johns made with waffle fabric because the household favourite for lounging around on a cold day. Inferior fabrics make Long Johns itchy and uncomfortable. Like thermal underwear, long johns can be made of synthetic fabrics and wool.

Synthetic polyester blends can include nylon, polypropylene, spandex or rayon. These fabrics are soft and light, easy-to-care-for and abrasion- and wrinkle-resistant. Fabrics that include spandex offer comfortable stretch. However, odors may build if worn repeatedly on multiday outings. Synthetics are also potentially vulnerable to staining.

Merino wool has virtually replaced traditional wool thanks to its soft, non-itchy fibers. The moisture evaporated within the fabric keeps skin cool and stable your body temperature. Also, breathable wool fibers can buffer skin from air heated by the sun the same way they can trap warmed air and keep it close to skin in cool conditions. But it's not as fast drying as synthetics and it is also more expensive than synthetic fabric.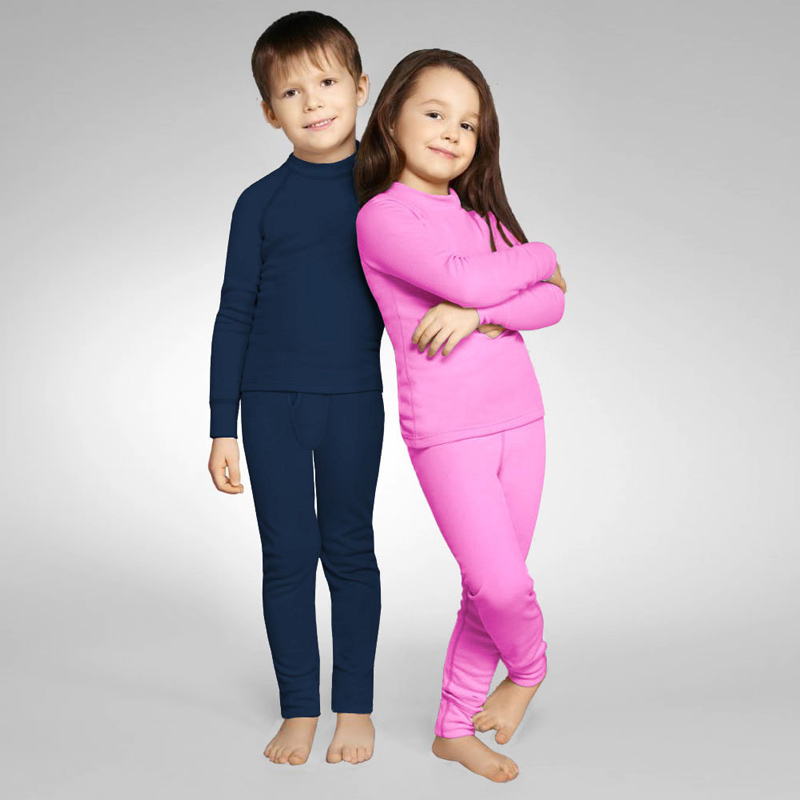 We have 43 Kingtex NTD 67 12 Flat lock machines that first cut the ends of the seam evenly and then lay them on top of each other and stitch the seam.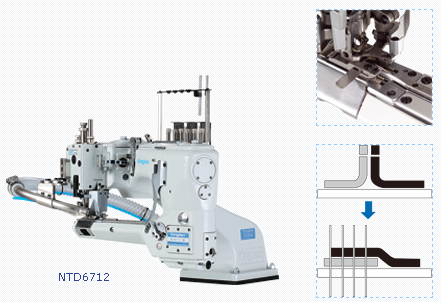 Please give me details about your background and manufacturing objectives.

1. Which styles do you want to manufacture first?
2. Do you have tech packs?
3. Do you have any special factory requirements?
4. Have you produced before? If yes, then in what country?
5. What quantity per style per color do you order?
6. Does your company have a website?
7. Do you want to work with an agent or directly with the factory?
8. Do you plan to visit Vietnam?
Apparel Production Advice
Sewing Factory Introductions by Email
Garment Factory Visits
Tech Pack and Sample Creation
Fashion Start-up Business Planning
Are you looking for a socially compliant garment factory in Vietnam?
Social Compliant Factory is term that comes up a lot when discussing garment manufacturing overseas. There are many types of social compliant certification that can be confusing. For example, Thai Son S.P is SA 8000 compliant but not WRAP certified. So, what does that mean? First let's look at each type of certification.
What is SA 8000 certification?
SA 8000 is a social certification standard for decent workplaces in all kind of industrial sectors. Companies who comply SA 8000 have to adopt policies and procedures that protect the basic human rights of workers. SA 8000 main office is in New York City, USA. Social Accountability International created it in 1997. The Social Accountability International used to be the Council on Economic Priorities, which is made up of an advisory board consisting of trade unions, NGOs, civil society organizations and companies. Thai Son S.P is a socially compliant garment factory in Vietnam. Our SA 8000 certification is certified by The Bureau Veritas Vietnam and renewed in July 2015.
What is WRAP certification?
Worldwide Responsible Accredited Production (WRAP) is an independent, objective, non-profit team of global social compliance experts dedicated to promoting safe, lawful, humane and ethical manufacturing around the world through certification and education. It is the largest independent facility certification program in the world mainly focused on the apparel, footwear, and sewn products sectors. WRAP headquarters is in Arlington Virginia and was formed by the American Apparel Manufacturers Association. If you are looking for a socially compliant garment factory in Vietnam, contact Thai Son S.P sewing factory.
What is BSCI certification?
The Business Social Compliance Initiative (BSCI) is a leading business-driven initiative supporting retailers, importers and brands to improve working conditions in supplying factories and farms worldwide. Their vision is a world of free trade and sustainable global supply chains, in which factories and farms are compliant with national labor legislation as well as with ILO Conventions protecting workers' rights. In 1977, the Foreign Trade Association was founded in Belgium. From this group of companies BSCI was created and is headquartered in Belgium.
What is Target certification?
Target certification makes sure everything Target sources is produced ethically and in accordance with local laws, human rights and environmental standards. Target headquarters are based in Minneapolis, Minnesota, USA.
What is FAMA certification?
FAMA Certification aim is to help Disney evaluate the capability of prospective licensees to manage labor standards in Disney supply chains. Currently, prospective licensees in North America and Southeast Asia must be qualified under this assessment tool in order to move forward with their licensing agreement. Disney continues to look to expand this program to all regions in an effort to help ensure that prospective licensees have the tools necessary to support Disney's mission of fostering safe, inclusive and respectful workplaces wherever Disney-branded products are produced.
They are all certifications about corporate social responsibility. If you are looking for a reliable socially compliant garment factory in Vietnam, then contact Thai Son S.P sewing factory. We are SA 8000 and Target Australia certified because our clients asked us to be. None of our clients have asked us to be WRAP certified. We can apply for WRAP certification and be audited if our clients ask us to. All certifications are designed to achieve the same purpose, so generally speaking if you qualify for one then you qualify for all. These pictures below are our certifications.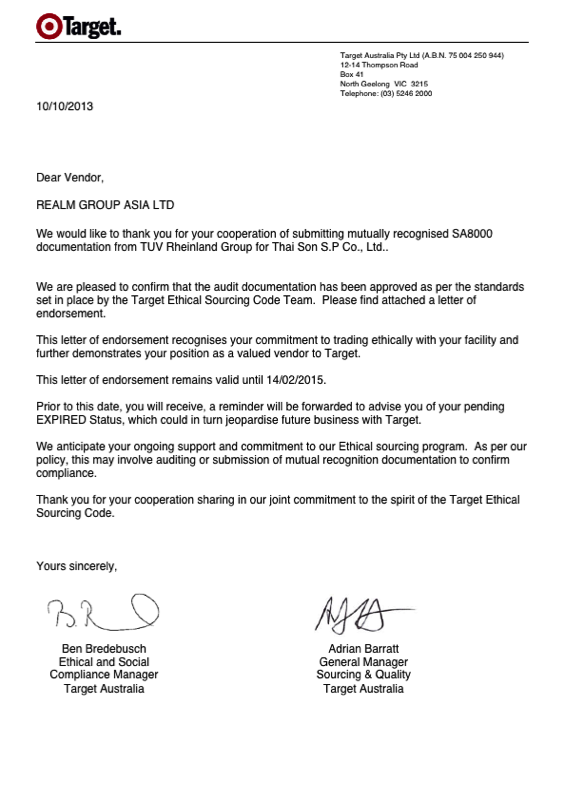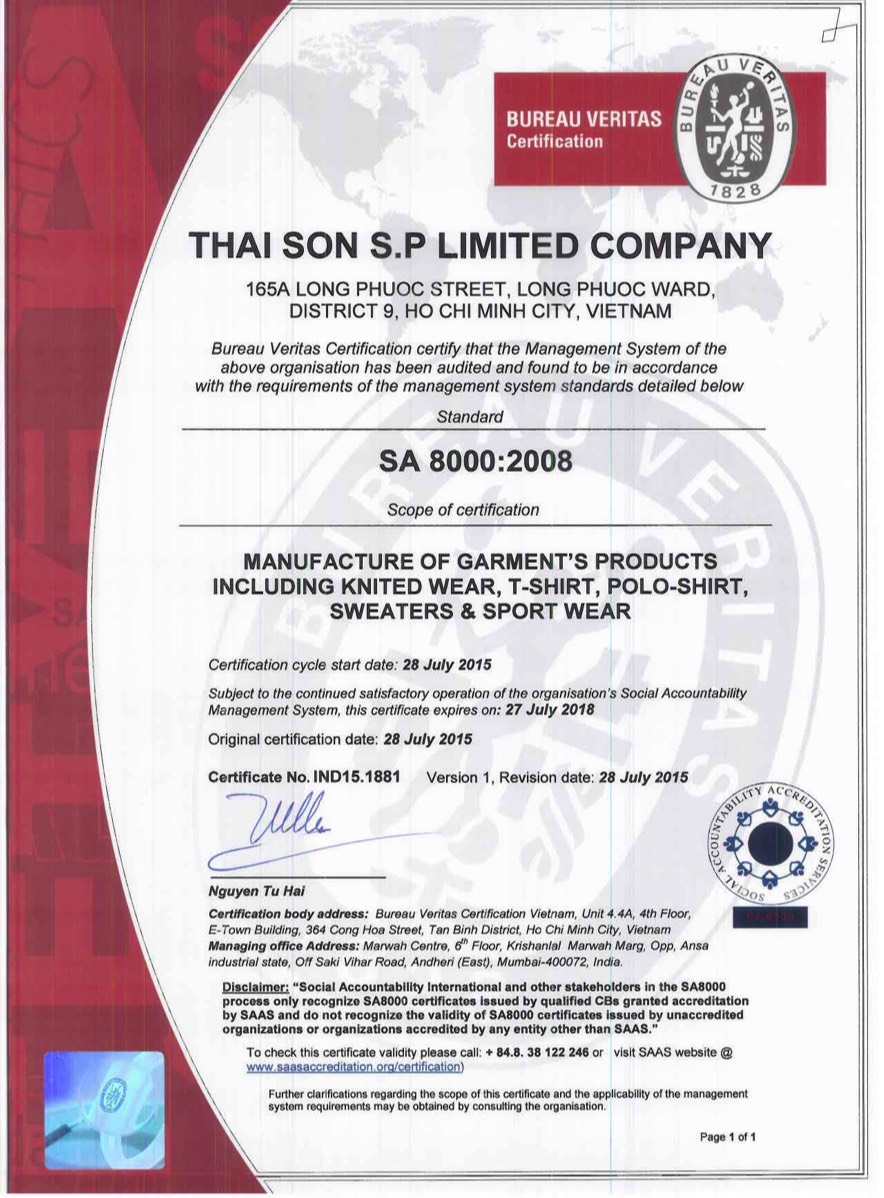 I love working with creative start-ups and established brands. My network is wide, I know who the good guys are and I can get you to the front of the line. Apparel is my specialty but I can also help you source backpack, shoes, furniture, plastics, CNC spare parts and electronics manufacturing because I work with a multi-skilled team.
1) What product do you want to produce in Vietnam?
2) Do you have any specific factory requirements?
3) Why are you looking for manufacturing in Vietnam vs China or India?
4) Is your order quantity per item greater than 1,000?
5) Do you have tech packs or technical specifications?
6) Do you have a website or online shop I can use to learn more about you?
7) Which service are you interested in to start?
Consulting
Factory introductions by email
Factory visits
Costing (getting a price quote)
Design and merchandising
Quality control
Factory audits/assessment
Hosting (renting a desk in our office)
Staff recruiting
Contact me through
LinkedIn, Instagram or Google My Business
to get started. Or, read about base layer production in Vietnam below.